FIA 35th Annual Dance Pe Chance' 2019 - 70th Republic Day Celebrations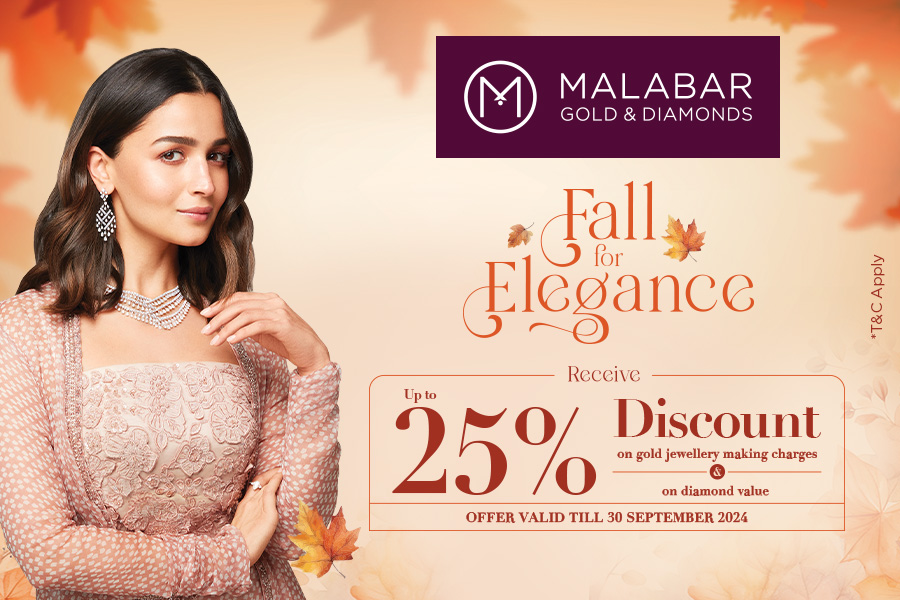 35th Annual Dance Pe Chance' 2019 - 70th Republic Day Celebrations

515 Participants, 21 Performances set a new high for FIA as it sores past the milestone of having touched the lives of over 18000 children via this cultural performance competition spanning over 3 decades.

Guests of Honor - DCG NY - H E Shatrughna Sinha & Emmy Award-winner PBS Travel Celebrity Darley Newman

Saturday, Feb. 2nd , NJ - The Federation of Indian Associations (FIA) of the tri-state, one of the oldest and the largest nonprofit Umbrella Organization of the Indian Diaspora celebrated India's 70th Republic Day in grandeur with its annual show "Dance Pe Chance" promoting the 2nd generation of the Indian Diaspora while promoting the culture and heritage at the Union County Arts Center, in Rahway, New Jersey.

The packed show was a cultural extravaganza as the students from various dance schools of four different states participated in festive spirit to prove their mettle at the "Dance Pe Chance" dance competition. Nine dance schools performed in front of a sold-out auditorium in four categories: Minor, Junior, Senior and Adult. Aum Dance Creations, Arya Dance Academy, Aatma Performing Arts, B2Z Dance School, Dancing Shiva, Natraj Dance Studio, Nirmiti School Of Dance, Simply Dance, Pranavam School Of Dance are among the schools that participated.

The event commenced with the National Anthem of US and India, during his welcome address FIA President Alok Kumar triumphantly welcomed the spectators and applauded the children parents and choreographers. He also dedicated the 35th year of this cultural performance competition to children who with this year total surpassing an accumulated total of over 18000 children that have participated in this cultural dance competition that spans 3 decades.

The community event also honored the dignitaries in attendance, judges, guests and the traditional ceremony of oath for the FIA's incoming executive committee of 2019 – Alok Kumar President; Himanshu Bhatia, Executive Vice President; Saurin Parikh, Vice President; Amit Yadav, General Secretary; Amit Ringasia, Treasurer; Srujal Parikh, immediate Past President and Mardavi Patel, Joint Secretary. The oath was administered by Deputy Consulate General New York Shatrughan Sinha who was on hand, acknowledged and welcomed the incoming FIA Executive team. He expressed his appreciation for the role FIA has played in the community for 49 years and how working CGI-NY and FIA working in sync is pivotal and progressive beneficial for the Indian diaspora here in the Northeast.

DCG- Sinha also administered the oath to two new members added by FIA to the Board of Trustees, Jayesh Patel Past President & Ankur Vaidya, two-term Past President both long-time FIA veterans. Vaidya addressed the gathering on behalf of Chairman Ramesh Patel and recognized the support of the FIA Board that currently holds a line of distinguished community leaders including Ramesh Patel, Padma Shri H R Shah, Padma Shri Dr. Sudhir Parikh, Albert Jasani, Ram Gadhavi, Dipak Patel, Chandrakant Trivedi, Pravin Pandhi and Yash Paul Soi.

FIA also honored and had as a Guest of Honor Emmy Award-winning travel show host and PBS Travel celebrity Darley Newman who graced the event with her presence. Ms. Newman applauded the performances and efforts including costumes and props displayed by the participants.

Participants were judged by an array of talented personalities including Palvesha Latiwala, decorated dancer and the CEO of Bombino Express, Smt. Gomathi Manoj, decorated Bharatanatyam artiste, teacher and Artistic Director of Soundarya Natya Kalalaya and Nirali Vakharia, Director and founder of Natraj Nrityala School of Dance. The event was sponsored by Pyar.com, BCB Indus American Bank, Movers.com, RWJ Barnabas Health, The South Asian Times, Air India, Cox & Kings, SBI New York, New York Life, Bombino Express, Akbar Restaurant, Universal Relocations, TV Asia, Parikh Worldwide Media, Hotstar, The Indian Panorama, EBC Radio and Printzazu.

FIA added variety and diversity by including a 'grownups or adults' category that showed the 3 glitz-filled performances by majority the participating moms. There was also a spectacular martial arts form - Tae Kwan Do performance by Kim's Tae Kwan Do which was compiled by Tae Kwan Do Master J D Kim. Concluding the event, FIA honored all the dancers, choreographers and judges with Prize-Winning amounts, mementos, and certificates. In addition to other offerings extended to participants by the FIA.



Minor Category

Best Costume:- Arya Dance Academy

Song : Singham, Mamta se bhare

Choreographer: Arya Instructors



Best Choreography:- Arya Dance Academy

Song: Singham, Mamta se bhare

Choreographer: Arya Instructors


Technique:- Dancing Shiva

Song : Song from Lagaan

Choreographer: Jeanie Beri & Neal Doshi

3rd prize:- Aum Dance Creations

Song : Sridevi Medley

Choreographer: Rina Shah, Anu Mysore



2nd prize:- Dancing Shiva

Song : Song from Lagaan

Choreographer: Jeanie Beri & Neal Doshi



1st prize:- Arya Dance Academy

Song : Singham, Mamta se bhare

Choreographer: Arya Instructors



Junior Category

Best Costume :- Arya Dance Academy

Song : Shah ka Rutba, Gajanan, Vande mataram

Choreographer: Arya Instructors



Best Choreography :- Arya Dance Academy

Song : Shah ka Rutba, Gajanan, Vande mataram

Choreographer: Arya Instructors



Technique :- Arya Dance Academy

Song : Shah ka Rutba, Gajanan, Vande mataram

Choreographer: Arya Instructors



3rd prize:- Aatma Performing Arts

Song : Kanna Nidurinchara, Soja Zara, Gulaab Gang

Choreographer: Amit Shah, Serena Ortiz, Sapna Advani



2nd prize:- Aum Dance Creations

Song : Garba/Raas - Kamariya, Chogada, Dholi Taro, Raangtaali, Dholida, Nagada Sang Dhol

Choreographer: Rina Shah, Anu Mysore



1st prize:- Arya Dance Academy

Song : Shah ka Rutba, Gajanan, Vande mataram

Choreographer: Arya Instructors



Senior Category

Best Costume :- Aatma Performing Arts / Arya Dance Academy

Song : Pyar kiya toh darna kya , Dil cheez kya hai / Albela Sajan, Jai Jai kara, Jai Hanuman

Choreographer: Amit Shah, Sapna Advani, Swarali/ Arya Instructors



Best Choreography :- Arya Dance Academy

Song : Albela Sajan, Jai Jai kara, Jai Hanuman

Choreographer: Arya Instructors



Technique :- Arya Dance Academy

Song : Albela Sajan, Jai Jai kara, Jai Hanuman

Choreographer: Arya Instructors



3rd prize:- Aum Dance Creations

Song : Balleilaka, Suno Gaur Se,Satyamev, Maa Tuje Salaam

Choreographer: Rina Shah, Anu Mysore



2nd prize:- Arya Dance Academy

Song : Albela Sajan, Jai Jai kara, Jai Hanuman

Choreographer: Arya Instructors



1st prize:- Aatma Performing Arts

Song : Pyar kiya toh darna kya , Dil cheez kya hai

Choreographer: Amit Shah, Sapna Advani, Swarali



The top performance in all aspects in all categories 'Best of the Best' Judges Choice:- AUM Dance Creations (Junior Category)



Photo Courtesy: Paresh Gandhi

Please download all photos from link below



FIA DPC 2019 Media.zip



FIA Team 1 - Photo (FIA 2019 Executive Team and the Board of Trustees with Darley Newman)


FIA Alok Oath 4 pic

FIA 2019 New Committee 1 L-R Treasurer Amit Ringasia, Vice President Saurin Parikh, DCG-NY Shatrughna Sinha, President Alok Kumar, Exec. VP Himanshu Bhatia, Gen. Secretary Amit Yadav and Jt. Secretary Mardavi Patel.

FIA DPC 2019 1 thru 19

20 and 21 - J D Kims Tae kwan Do Academy protraying Martial Arts perfomance
23 - Sponsors BCB-IAB bank with Celebrity Darley Newman, Reema Shah of Aum Dance Academy
24 - FIA Trustees Padma Shri H R Shah and Jayesh Patel along with DCG Sinha greeting PBS Celeb Darley Newman
25 - L-R - Jt. Secretary Mardavi Patel, President Alok Kumar and Treasurer Amit Ringasia honoring Darley Newman
---