Anupama Mohan delves into her debut novel and the legacy of 'Tamizh'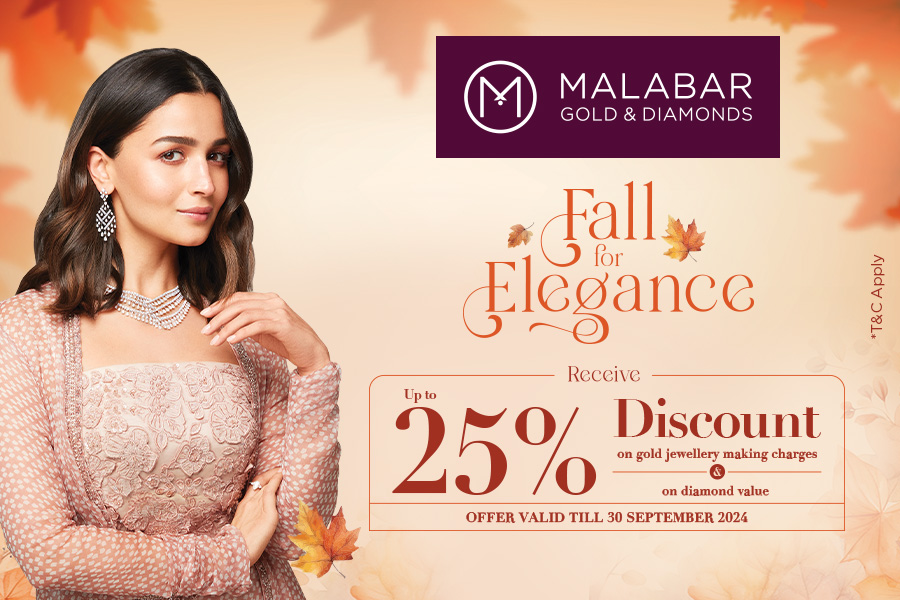 New Delhi, March 6
Growing up in the vibrant surroundings of Central Delhi's Karol Bagh, Anupama Mohan began writing at the age of nine -- "at least, that's how far back my memory of something tangible -- a diary, a journal -- goes".

Not surprisingly, her debut novel "Where Mayflies Live Forever" (Picador) is as much a suspenseful mystery as it is a story about one woman's self-discovery in the natural world, with a disillusioned but probing, and ultimately triumphant, heart -- completed during a residency in Kerala at the height of the pandemic.

Written in fiery yet sublime prose and rendered with extraordinary power, "Mayflies" is an absorbing exploration of violence and trauma, choice and identity, and the journey to find oneself in the wild.

"As the only child of immigrant parents in Delhi, I was solitary for long stretches of time and turned to books. Reading, thinking, and writing were, therefore, a big part of my adolescent and then adult life," Mohan, an Associate Professor at IIT Jodhpur"s School of Liberal Arts, told IANS in an interview.

"I was born in New Delhi and spent my early formative years in Karol Bagh, a vibrant community of people from all states in India. As a result, I grew up around Punjabi, Urdu, Gujarati, Marathi, Tamizh, Malayalam (my mother tongue), Hindi, and English, making for a rich tapestry of sounds and words and images from my very childhood on.

"It was also a colony of refugees both from the 1947 Partition and then, during my childhood, the 1984 Sikh riots, so I grew up surrounded by old men and women whose stories of lost homelands mingled with the nostalgic remembrances of my parents' Kerala," Mohan added.

She went to school at the lovely St. Thomas School on Mandir Marg, its gulmohar tree-lined avenue a powerful memory of the natural beauty of Delhi in the 1980s and 1990s.

Then, she went to Jesus and Mary College for her undergraduate and postgraduate degrees in English Literature, eventually moving in 2004 to the University of Toronto in Canada for a PhD in English literature.

"I think my love of writing creatively and critically coalesced early and I continue to write and publish poetry, short stories, and now, my first novel, along with my academic writings, which, of course, one has to do as part of one's research commitment to the University (and now Institute) that one works in," Mohan said.

Tracing some of the highlights of her life abroad and her decision to return to India, Mohan said: "In 2010 when I graduated from the PhD program in U of Toronto, the economic recession of 2008 had begun its chokehold on jobs and career opportunities for humanities graduates, in particular."

"In that year, I was the only one in my cohort to secure a tenure-track position at University of Nevada Reno in the United States, so off I went in 2010 to the deserts of Nevada where the oasis of Reno was to be my first academic home.

"I worked and stayed in Reno for three years when I decided, with my spouse, to return to India to accept a position at the newly-resurgent Presidency University (erstwhile Presidency College) in Kolkata. I have lived and worked for the past nine years in Kolkata, having taken to the city and to its incredible culture like a fish to water," Mohan elaborated.

In so many ways, her life as a teacher, researcher, writer, poet, and novelist came together in the last decade. She picked up Bengali and it opened a whole new language and literature for her, and transformed my mindscape.

At the height of Covid, she had the "incredible opportunity" of being selected as the 2021 Writer-in-Residence by Samyukta Research Centre in Thiruvananthapuram, and despite her family's misgivings (and her own), she took the plunge and headed out in September 2021 to Kerala to "spend three fantastic months to read and travel and write".

Mohan said: "I can safely say, there would have been no novel without Samyukta -- the space offered to me along with the sustaining friendships went a long way in opening up my mind and I wrote and wrote in a kind of single-minded devotion to the project.

"I was also teaching online, according to COVID protocol, in those days, and the intensity and beauty of Samyukta, Kerala, provided a panacea from the dark world of Sittanavasal that I was creating in my novel.

"And then, even as I wrapped up the novel in 2022, I was already making plans to accept a position at IIT Jodhpur. So, with the publication of the novel in December 2022 and my new job and relocation to Jodhpur, I had an exciting but very hectic end-of-2022. And, that in a nutshell, has been my journey thus far."

About the journey of this book from concept to conclusion and the research that went into it, she said: "Would you believe me if I told you that the plot of the novel came to me in a dream? I got up from sleep one night quite suddenly and woke up my partner and told him the whole story and he, groggy and alarmed, heard me fully before crashing to sleep again.

"When I woke up the next morning, I had a vivid recall of the narrative I had told him and pretty much the contours of the main storyline became fixed in my conscious mind. After that, it was a matter of finding time and space to write, and when I was awarded the residency at Samyukta Research Centre, I jumped at the opportunity. Samyukta's library archives were very useful to me, and much of the research for the book was done there, and online."

What is the message she is seeking to convey through this book?

"Message? I don't know, really. When I started the book, it was titled 'A Quiet Place', and at its core was a very simple idea: of a woman rushing out of her home looking for some quiet. The book was always, for me, a philosophical meditation on what it means to be human and what happens when something occurs that completely shatters your sense of your own humanity. Can one recover from such dispossession? If yes, how? And what comes after?

"So, these were the questions I was pursuing. The frame story of a violent act provided a kind of extreme limit at which one is forced to assess the point of one's existence and come up with an answer," Mohan said.

Residents of a small town in Tamil Nadu are stunned by the beheading of a prominent man, whose head is missing from the scene of the crime. Everyone suspects Veni, a geography teacher at the local school, but she appears to have vanished from the face of the earth.

As the police gather testimonies from those who closely knew Veni, unsettling truths about this seemingly unknowable woman's past gradually come to the fore. Where is Veni?

The question haunts her family and other townsfolk, but the investigating officer has a different problem: Who is Veni?

Language plays a key role in the novel.

"The key to the novel," according to Mohan, "was the construction of a 'language-world' for its main cast of characters that will read to the Anglophone reader as a kind of translation of a vernacular (in this case, Tamizh). I was very clear, from the beginning, that their utterances had to be conveyed in an English that was shaped by the local language.

And of course, Tamizh is a world language with an unbroken history of nearly 2,500 years. It is a language that is much, much older than English and beats to very different rhythms. The challenge was to write the story in an idiom that would come closest to its characters and their milieu.

"In its everyday avatar too, Tamizh is a very literary language, bursting with colourful idioms, imagistic word-pictures, and witty and clever word-play (as many other Indian languages also tend to be).

"My challenge was to capture these aspects in English but in a way that convinced the reader that these belonged to Tamizh and not to English. Indeed, in the speech style of one of the characters, it is English that becomes vernacularised."

What next? What's her next book going to be on?

"I'm finishing up a book of poetry, which is about poetic form -- classical forms like the sonnet, sestina, pantoum, the Sapphic, etc, given a modern treatment. Books of poetry are much harder to find publishers for, but I'm hoping this one will see the light of day.

"I'm also working on my second book of fiction -- which will be very different from this one. If you've read my short stories, you'll know my penchant for the weird and the eccentric existing alongside the everyday and so-called normal. So, right now, these are my two creative projects," Mohan concluded.

---