Duplicate Malabar Gold & Diamonds showroom in Pakistan shutdown by authorities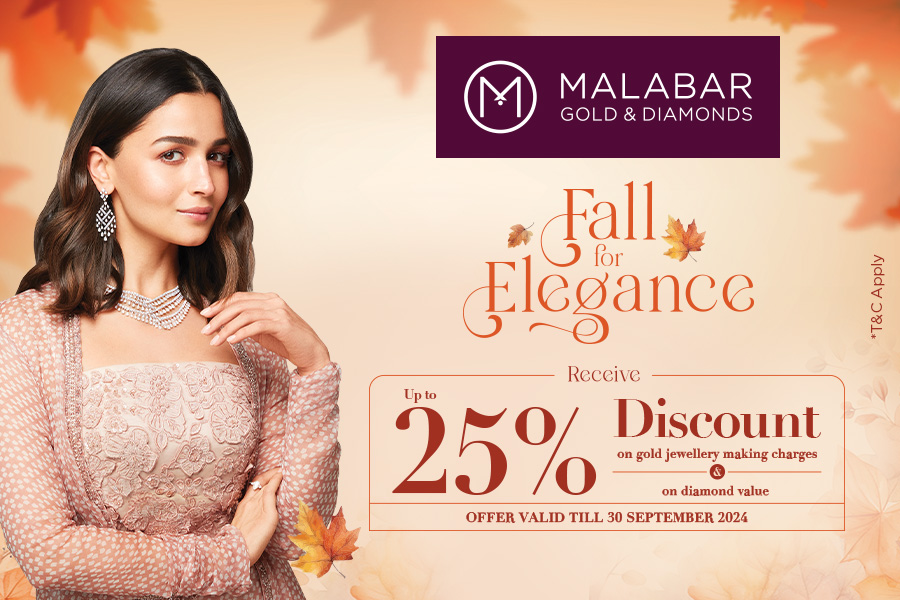 Duplicate Malabar Gold & Diamonds showroom in Pakistan shutdown by authorities

The case was filed by Malabar Gold & Diamonds against Mr. Muhammad Faizan, who illegally used the Malabar Gold & Diamonds brand name to operate a jewellery store in Islamabad, Pakistan.

A civil case was filed by the brand in Pakistan, which resulted in a court order that
immediately halted the illegal usage.

Malabar Gold & Diamonds clarified that it does not operate any showroom in Pakistan. Malabar Gold & Diamonds, the 6 th largest jewellery retailer globally with 317 retail outlets
across the Middle East, the Far East, the USA & India, has won a major legal battle against brand impersonation in Islamabad, Pakistan. The case was filed by the brand against Mr. Muhammad


Faizan, a Pakistani national, who was operating a jewellery store illegally in the name of
Malabar Gold & Diamonds in Islamabad, Pakistan. In addition to using the brand name and
other trademarks of Malabar Gold & Diamonds to operate his jewellery store, Mr. Faizan also managed social media pages in Pakistan using the brand name, brand ambassadors, and product images of Malabar Gold & Diamonds.

Upon the filing of the civil case by the legal team of Malabar Gold & Diamonds, the Pakistani
court immediately ordered the takedown of all "Malabar Gold & Diamonds" sign boards and tostop all usage of the brand name and trademarks. As the accused refused to abide by the court orders, Malabar Gold & Diamonds filed a contempt petition in court, resulting in the accused being arrested, imprisoned, and presented in the Court. Since jail imprisonment was an assured outcome of the civil case, Mr. Faizan approached Malabar Gold & Diamonds for a settlement and subsequent agreement to the conditions put forth by the brand. This included the withdrawal of the trademark application filed by the accused for registering 'Malabar Gold & Diamonds' under his name, and publishing confession and declaration in all editions of major English and Urdu newspapers chosen by Malabar Gold & Diamonds; all of which Mr. Faizan greed to and complied.

"Ours is a business that has been established on the foundation of trust. The brand value that we have painstakingly built over the years is very dear to us and any attempts to exploit the goodwill and reputation of the brand will be prevented. I sincerely assure our loyal customers that as is evident from this case, Malabar Gold & Diamonds will do all that is possible to prevent and discourage any such activities to protect the trust placed in us by our customers.", commented Malabar Group Chairman, Mr. M.P Ahammed.


Any and all signboards carrying the Malabar Gold & Diamonds brand name and other
trademark assets have since been removed by Mr. Faizan, who has admitted to exploiting
Malabar Gold & Diamonds' global presence and brand recognition to mislead customers into
thinking that his jewellery store was an authorized franchisee of Malabar Gold & Diamonds and draw advantage from their misconception.

Malabar Gold & Diamonds was established in 1993 and is the flagship company of Malabar
Group, a leading diversified Indian business conglomerate. With an annual turnover of $5.2 billion, the company currently ranks as the 6th larges jeweler retailer globally and today has a strong retail network of 317 outlets spread across 10 countries in addition to multiple offices, design centers, wholesale units and factories spread across India, Middle East, Far East & USA. The group, owned by more than 4,000 shareholders, has more than 18,500 professionals from over 26 countries working towards its continued success. Malabar Gold & Diamonds also features an online store www.malabargoldanddiamonds.com providing customers the opportunity to purchase their favorite jewelry at any time and on any day from the comfort of their homes. The group also operates MGD – Lifestyle Jeweler, a retail concept offering trendy and light weight jeweler that represents the independent and the modern woman through its designs and collections.

ESG (Environmental, Social & Governance) has been the primary commitment of the group
since its inception. The key ESG focus area of Malabar Group are Health, Housing, Hunger Free World, Education, Environment and Women empowerment. Integrating the principles of responsibility and sustainability into its core business, Malabar Group periodically strengthens its ESG goals to remain a socially conscious and responsible organization. The group contributes 5% of its profit to such initiatives in the same country of operation.
---